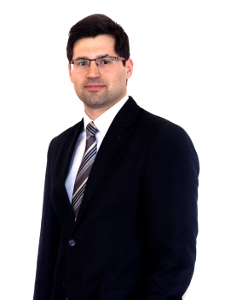 M

gr.

I

van

M

azanec
R

egistered Lawyer in the Register of Lawyers of the Czech Bar Association

R

egistered Member of Euro Advocates, Slovak Bar Association
Mgr. Ivan Mazanec graduated from Faculty of Law, Charles University in Prague in 2009 and gained his first experience with legal praxis during the university studies.
He worked as legal assistant from 2006, where his main duties were office management, legal analyses management and preparation of simple legal petitions. He continued gaining experience at the Law Firm, Kubisova and Co. Since his Graduation in 2009, he started his career as an articling attorney. Due to his continuous will to advance he further worked in Law Firms such as Miks and Suk and Law Firm of Ben Jerabek.
During his legal praxis, Ivan Mazanec gained valuable experience, offering complex legal services ranging from applying knowledge in substantive law, to procedural experience with representing clients before administrative authorities, investigative, prosecuting and adjudicating bodies and courts.
AAfter successful passing the Bar exams, he considered further career development. The knowledge and experience previously gained, logically resulted in opening his Law Firm. The Law Firm was established on 1st January 2014 in Slovakia, focusing on providing legal services within both, Slovakia and Czech Republic.
The services are offered in Slovak, Czech and English languages.
---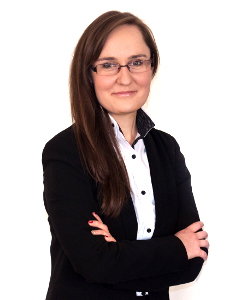 M

gr.

N

atália

Ž

elinská

Registered in the list of juniors lawyers lead by Slovak Bar Association

Mgr. Natália Želinská graduated from Matej Bel University, Banská Bystrica, Faculty of Law, in 2016

In the course of the university studies she was an active member of civil association ELSA (The European Law Students' Association) where she contributed to the vocational education for law students and young lawyers. During of the university studies she participated in the internship at Regional Government Office in Banská Bystrica.

Since 2015 she has worked in the Mgr. Ivan Mazanec Law Office , as a paralegal, where her key responsibilities have been to keep a record of administrative agenda of the office and the elaboration and preparation of legal submissions.

As she found her work in the law office interesting, after the completion of her studies, she has continued in her legal practice at the position of a junior lawyer.

She provides legal services in Slovak, English, Russian and Ukrainian languages.
---
"No great achievement is possible without persistent work." - Bertrand Russell